Rompers
Romper with Tropical Fish Pattern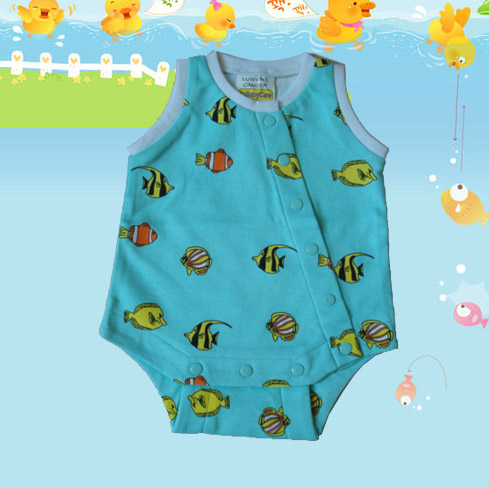 Romper with Camelia Flowers Print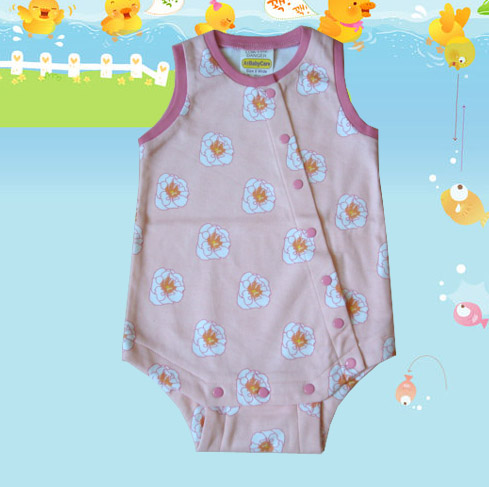 ---
A cotton romper with the following features:
100% cotton fabric.
Snaplocks open across the crotch for easier nappy changes.
Snaplocks open down the front, making it easier to take the romper on and off your baby.
The snaplocks are colour matched and corrosion resistant.
Thick and soft 200 gsm cotton jersey for comfort.
Quality stitching and finish.